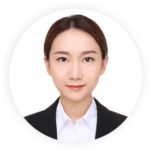 Yvonne Zhang
研究助理
Yvonne协助开展研究项目、产出并解读调研结果,提升产品输出。她拥有金融硕士学位,在美国完成学业后,曾从事工业自动化行业研究工作。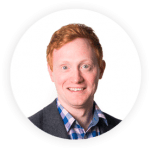 Alastair Hayfield
高级研究总监
Alastair在规模化、高增长的工业和技术市场领域拥有超过15年的领导研究项目经验。作为商用车辆部门的高级研究总监,他负责电动卡车和公交车、自动驾驶和非道路设备电动化领域的前沿研究。
Chinese brands dominate Russia's commercial vehicles market
European brands pulling out of Russia have left a vacuum that is being filled by Chinese commercial vehicle manufacturers, with exports to Russia from China shooting up this year.
China has seen truck sales to Russia soar as it becomes the largest export market for Chinese commercial vehicles, taking market share from both overseas and Russian domestic competitors.
The huge impact of the war in Ukraine on global imports and exports has affected automotive markets, with China standing to benefit from trade embargoes and plummeting sales of European brands in Russia. Driven by truck sales, Customs data from China shows that all commercial vehicle exports to Russia (including buses and trucks ) rocketed sixfold in the first half of 2023 to reach 70,700, or 21.3% of the whole Chinese commercial vehicle exports market.
Rapid expansion of China's share of the Russian trucks market
Meanwhile, retail sales data from Russia shows the country's market for commercial trucks over 3.5t was just over 100,000 units in 2021, with roughly half of the units sold from foreign imports. However, the instability of 2022 saw the Russian market decline to 85,000 units and the start of a huge shift in volumes from European brands to Chinese brands.
According to the Russian retail data, this trend has continued into 2023, with European brands continuing to lose out to Chinese brands, even as Russian truck sales recover. In fact, European brand sales are now almost zero in Russia and all their business has been replaced by Chinese automakers. In addition, 1H 2023 has also seen Russian domestic brands lose substantial market share to China because of the impact of sanctions on their supply chains.
First half sales of commercial trucks over 3.5t in Russia were up by more than 60% year-on-year, while forecasts suggest sales in 2023 may exceed those of 2021. This rapid recovery points to strong performance this year by Chinese truck companies exporting to Russia.
Russia takes first place as China's largest commercial vehicles export market
According to customs data from China, China's export market for commercial vehicles remained robust during the first half of 2023, with the combined export volume and value of all types of commercial vehicles growing by 26% and 83% year-on-year respectively. With export volumes climbing to 332,000 units and export value reaching CNY 63 billion, the proportion of China's total commercial vehicle sales comprising exports jumped by 1.4 percentage points compared with 1H 2022 to reach 16.8%.
Russia is now China's largest automotive export market, as Chinese companies step in to fill the void left by western automakers leaving Russia. With regards to commercial vehicle sales, it leapfrogged other countries to secure the top spot in China's commercial vehicle export rankings, having seen Chinese exports increasing sixfold year-on-year.
Based on statistics from the China Association of Automobile Manufacturers, truck sales are driving Chinese exports, accounting for 17.4% of total truck sales in 1H 2023, compared with 12.1% for buses. Trucks comprised a whopping 96% of China's commercial vehicle exports to Russia in the first half of this year, in particular heavy-duty trucks and towing vehicles.
Russian exports key to continuing Chinese economic growth
The current outlook for the Chinese economy is not entirely rosy, as tensions with the US continue. This is a situation that is likely to be exacerbated by a growing reliance by China on exports to Russia to fuel economic growth. The world's second-largest economy is dependent on exports for continuing economic growth, particularly as domestic demand has declined in recent months. However, China reported a 12.4% year-on-year fall in exports in June 2023, the worst in any month since February 2020 at the start of the Covid-19 pandemic. Weakening demand in key markets such as the US and Europe is expected to continue with the possibility of recessions looming.
China's central bank has been forced to implement some inflation easing measures but has not yet resorted to large-scale policy measures to stimulate the economy. This makes growth in two-way trade with Russia more important than ever in preventing China's economic growth from losing momentum. Data showed Chinese trade with Russia surged in June to its highest level since the start of the Ukraine war, driven in part by automakers.
China's truck exports set to grow, as it dominates Russian sales
Growth is expected to continue in China's total commercial vehicle sales and, with Chinese OEMs investing more money and effort in overseas markets such as Russia, exports look set to reach almost 20% of total sales in the very short term (having taken years to reach 10%). Trade between China and Russia is expected to continue, with Chinese automakers taking advantage of the vacuum left by European companies pulling out of Russia to significantly increase commercial vehicle sales, particularly trucks.
For more information on the Chinese new energy commercial vehicle market, contact Yvonne Zhang, Research Associate at Interact Analysis.